Treat your dog to "Bed, Bath, and Biscuit" for only $35.00. This includes Boarding for One Night, Oatmeal bath with conditioner, Brushed, and a Biscuit. If you prefer you can use our Day Care instead of boarding overnight. Call for more details.
Just a basic bath & brushed for only an additional $15.00 when they stay overnight and/or stay with us at Doggie Day Care. Please call or email your reservations today. Reservations@doggiedaykamp.com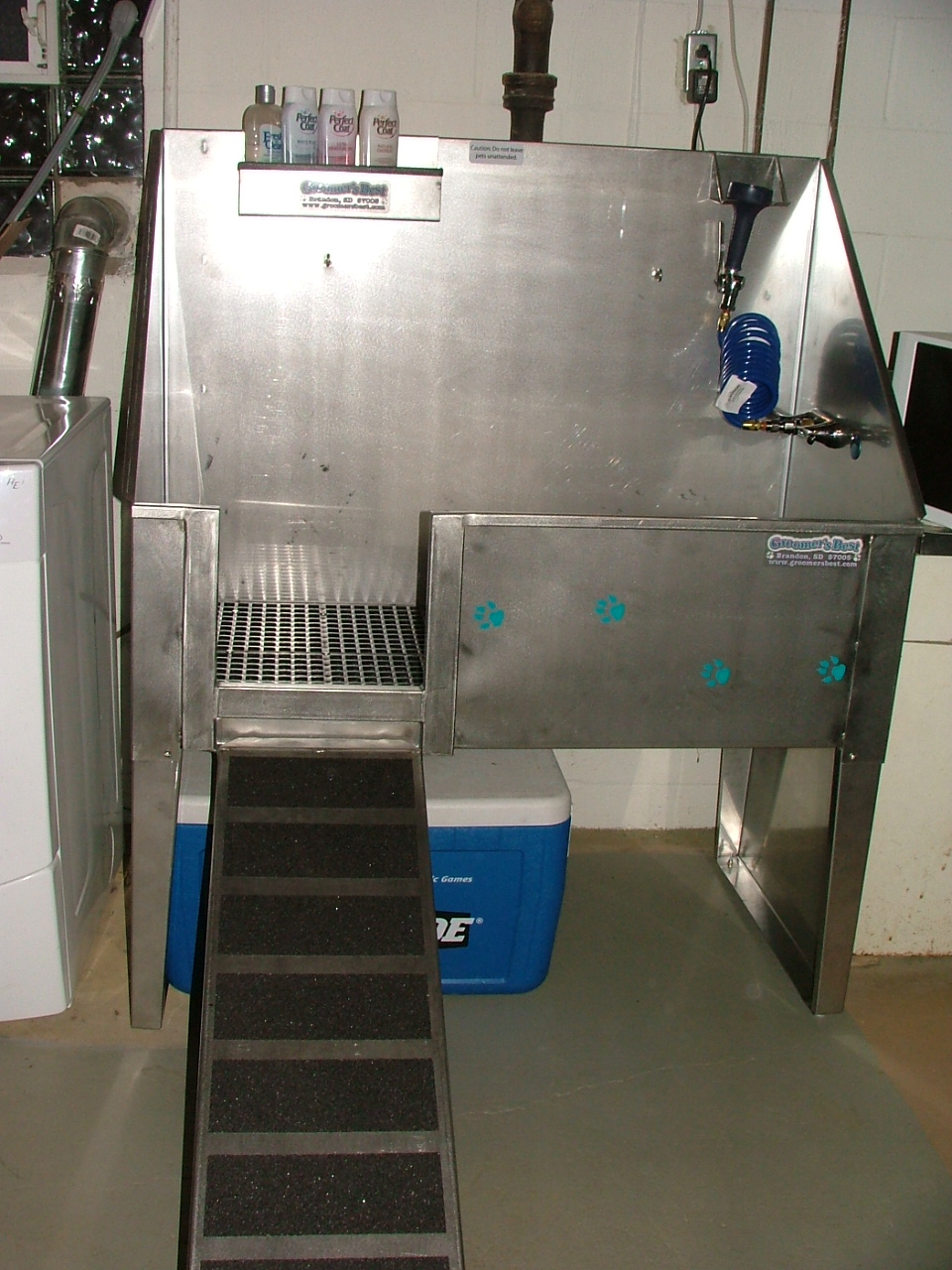 We use "Groomers Best" equipment ......... only the best for our guests!
Really, do you mind........ we are taking a Bath.